Falling in love with your dream house - how to get the information you need to help you with your decision
Karen and Carl live in a beautiful, cozy house in the Laurentians. During a walk on a beautiful Sunday, they found a house for sale, hidden in the woods. The real estate broker was there and showed them what was to become their dream home. The owners wanted to sell quickly and were willing to lower their price by nearly 10%, or $40,000 less than the listed price of $450,000. But to do this, they had to close the deal quickly.
Karen and Carl agreed. They didn't plan on selling their beautiful little house, but rather considered renting it since it was almost paid in full. They could therefore make a quick transaction.
They then asked a friend who works in the mortgage brokerage field for some guidance. Their friend recommended a Mortgage Planners broker that would go great with their personalities.
One visit was enough for Karen and Carl to obtain a complete financial picture of the transaction and the details required to take a final decision.
The work of a mortgage broker goes beyond finding the best rate – it is also about providing the financial details related to a transaction such as:
Which financial institutions agree to finance a property that will be rented?

What are the costs associated with refinancing a small house to obtain the required down payment for a larger house?

What is the amount of the required down payment?

Can you consolidate some debt through refinancing?

Should I finance the larger house with a fixed or variable rate?

As there could be an office in the big house, should you go with a multiple rank mortgage or not?

Etc.
Because it is not just about the rate - let the Mortgage Planner focus on all the details related to your mortgage application.
The content of the present website is protected by copyright which is the exclusive property of Mortgage Planners – Mortgage Agency .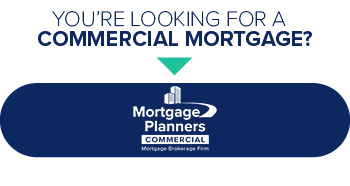 Request for submission
Mortgage Calculator