What are the potential dangers of dealing with a virtual bank?
Virtual banks such as Tangerine (ING Direct), First National, MCAP, Home Trust, Merix, Equitable Bank are more and more present on the market and keep gaining ground every day at the expense of traditional banks.
Then, what are the risks of dealing with such financial institutions? What are your risks as a consumer?
The vast majority of customers choose their mortgage lender for the rate, without considering the different conditions. This is a serious mistake.
When you bought your television, how did you choose it? Did you buy the cheapest one regardless of the features? Certainly not!
Obviously, for the most important decision of your life, the criteria to be considered are multiple and require further reflection.
For example:
The rate used by the bank to calculate the penalty;
The speed and the business hours of their customer service, and the access to a powerful online tool;
Prepayment flexibility
Did you know that virtual lenders offer undeniable benefits on many of the above criteria?
Indeed, the prepayment calculation is usually more advantageous than that of most major banks, and the online tools to manage your account are often more developed.
The fact that these banks have no branches allows them to have lower operation costs and therefore, offer better rates.
Even more, this also forces them to offer a better customer service with extended hours and qualified advisors to assist you with all your transactions, and in the language of your choice.
Since the posted rates for these banks are often lower than those of traditional banks, it will also be easier to lock a variable rate into fixed during your term while taking advantage of the best offers on the market.
Given that they specialize in mortgages, these banks won't force you to subscribe to various related products that you already have. No need to transfer anything.
In short, just inquire with a mortgage broker registered with the AMF (Autorité des Marchés Financiers) to see that no potential danger really exists other than knowing less about them and that they do not have a storefront.
Sign up for our email alerts in order to not miss out on anything in our blog!
Feel free to share this article with your friends, colleagues and family who might need it.
The content of this website is protected by copyright which is the exclusive property of Mortgage Planners – Mortgage Brokering Firm.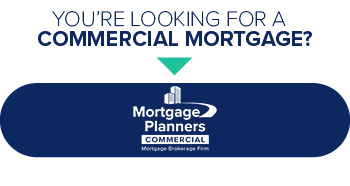 Request for submission
Mortgage Calculator