Pay Attention to Mortgage Loan Penalties!
A mortgage loan has certain risks, which need to be evaluated carefully, especially those regarding penalties.
Choosing a mortgage lender is not easy because there are approximately twenty financial institutions all offering ten or more mortgage products. It is widely recognized that consumers can find themselves faced with almost 300 mortgage products! Clearly it is a challenge to discover the best one.
The mortgage broker will analyze your needs to help you save on interest costs, but also, and most importantly, will build the best mortgage for you and can even make sure, you avoid any pitfalls such as important penalties if your situation changes as in the case of a move, a separation, a need to refinance, a renovation project, etc.
How does this really work?
As a general rule, financial institutions allow for an annual mortgage prepayment between 5 and 10% of the initial loan amount without penalty. However, should you wish to repay the entire loan before term, you will pay a penalty. In the case of variable rate mortgage loans, the penalty is usually three months interest. With fixed rate loans, the lender will demand the greater of these two amounts:
1) Three months interest;
2) The amount of revenue lost between the interest rate at the start of the loan and the amount that would be obtained at the moment of repayment.
The first case scenario is easy to understand: the lending institution usually bills you for three months interest. Your mortgage broker can help you calculate this penalty ahead of time by analyzing your monthly amortization or depreciation table.
With the second case scenario, the penalty is based on the rate differential. Most financial institutions calculate their loss of revenue based on the current interest rate, then factor in the difference between the discount you were offered on the current rate and the interest rate of your mortgage loan. For example, let's say on March 22th, 2018, it was possible to negotiate a fixed rate mortgage with a 2.59% interest rate, a discount of 2.60% off the current rate of 5.19%.
If you cancel your mortgage before term, you will be billed for the differential rate amount on the remaining term of your mortgage loan. For certain clients, this penalty can amount to more than $10,000. Such a situation arrives more often than you would think, either because of a move, a separation, a need to refinance, or a need to undertake major repairs.
Negotiating the mortgage rate is not the most important component of the mortgage loan process; rather, it is negotiating the penalty terms. You must negotiate your penalty terms; if your financial institution refuses to do so, consult a mortgage broker. Fortunately, some financial institutions calculate the penalty on their promotional interest rate instead of the current rate, which can, in certain cases, save you up to 75% of your penalty costs.
If you make such a poor choice only once in your life, such a penalty can wipe out all the savings for which you so dearly negotiated your mortgage renewals over twenty-five years.
It is important to consult a mortgage broker to negotiate your mortgage and thus avoid getting trapped by financial institutions' promotions.
Another trap to avoid
Sometimes, a bank will try to break into the market with a loss leader interest rate, one ostensibly better than competitors' rates. However, a word of warning: for a few dollars in monthly savings, such a mortgage can be very restrictive, particularly in the area of abusive penalties. For example, a Canadian institution limits annual prepayment to 10% and does not allow for complete repayment before term. The property can only be sold for its just market value and only to a buyer not related to the owner.
In such a situation, it is impossible to either renovate or to consolidate debts without paying the total bank penalty. There is no way for the consumer to avoid this and consumer would have to pay the banks thousands of dollars in order to undertake a desired project.
Rest assured, your mortgage broker will allow you to avoid these traps!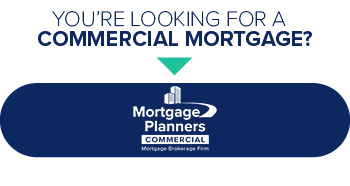 Request for submission
Mortgage Calculator