Creating financial padding by using a line of credit – is it a good idea?
Let's say it how it is – the COVID-19 pandemic crisis raises a lot of concerns, on both the health and finance front.
Will I still have a job in a week? Will I go back to work soon? Will Government subsidies and my savings be enough?
Since purchasing your property, its equity, or net value, which is the difference between its market value and the balance of your mortgage, has increased. For example, if you could sell your property today for $300,000 but have a mortgage balance of $130,000, the net value of your property would be $170 000. But don't assume you have easy access to $170,000, because most big lenders will only agree to refinance your property for up to 80% of its market value. Despite this, there are several options available for you to secure part of this equity amount.
Let's look at Corinne and Pascal. Their property currently has an equity of $170 000, which gives them the possibility to secure $110,000 if they decide to refinance the maximum amount of their $300,000 property ($300,000 x 80% - $130,000 = $110,000). Pascal works in the health industry (thank you, Pascal!) and is therefore not concerned about losing his job. However, Corinne is self-employed and has noticed that things are slowing down. It's nothing major, but she is concerned. They have some savings, but they hoped they could use it for summer vacation with their children. Corinne feels they don't have enough financial padding to sleep well at night.
Of all the possible solutions described above, they chose to renegotiate their mortgage before the renewal date to get a lower rate. Even with the penalty fees, this solution was beneficial for them. By choosing a fixed 5-year term, they know their payment will remain the same and at a very low rate (the interest rate as of January 3th, 2022 is 2.34%). This new mortgage is same amount as the previous one, but with an added $50,000 line of credit to act as financial padding in case of need or to use as funds to renovate their kitchen and bathroom, as they had originally planned a few years back.
The argument that convinced them to choose this solution is that they won't pay any interest if they decide not to use the line of credit. Also, the rate of interest on their mortgage line of credit is considerably lower than any other renovation loan.
Perhaps the example of Corinne and Pascal has inspired you, perhaps not. Your situation is unique – a mortgage broker can analyse your situation and suggestion solutions that best fit your needs. Which solution is best adapted to help you overcome income fluctuations? Should you take advantage of accommodations offered by banks during the COVID-19 crisis or structure your own mortgage solution, without affecting your credit and invested capital? As mortgage brokers, we are here to guide you. This service if offered to you free of charge – the work done by your broker will be paid by the financial institution you choose to deal with.
We remain fully functional during the crisis and can serve you in a safe fashion.
Don't hesitate to contact us for any questions.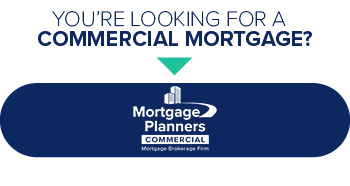 Request for submission
Mortgage Calculator