Can I optimize my mortgage renewal ?
When the time comes to renew your mortgage, are you the type to accept the first offer or to look around to get the best possible product? Surprisingly, barely half of Quebecers try to get a better mortgage product. However, by shearching, you can easily get a nice reduction on a 5-year fixed term. It may not seem much but even that small difference can make you save thousands of dollars on your loan. Below are a few hints that will help you negotiate your mortgage and make the most of the situation.
How to negotiate a mortgage to get the best product? What should you know before signing a mortgage with a financial institution? Here are a few pointers.
How to find a lender?
To renegotiate a mortgage loan, you can first ask your financial institution.
You can also verify offers from other banks or financial institutions by browsing their web site, or you can meet with the representatives of the lenders who interest you the most.
Even better, what is more to your advantage is to use the services of a mortgage broker to assist you in finding a lender that will offer you the best conditions and the best interest rate.
You should know that:
Rates and conditions vary from week to week…so if your brother-in-law got a very low rate 3 months ago, these conditions may not apply to you!
The services of a mortgage broker are free since brokers are paid by the financial institution that concludes the loan.
Mortgage brokers deal with several lenders. The high transaction volume allows them to obtain advantageous rates at the best conditions, according to their customers' needs.
A mortgage broker can explain the penalty between two lenders with the same rate. In some case, the penalty could be 75% cheaper from one lender to another. The loan conditions are more important than the rate negotiation.
You must ensure that your mortgage broker has a certificate issued by the AMF (Autorité des marchés financiers). This certificate is mandatory.
What are the conditions of the products offered?
1) Can I increase my payments?
Most mortgage contracts allow borrowers to repay their loans more quickly, but the terms vary. For example, some banks allow increasing monthly payments by 10% only. Other lenders allow increasing payments by 15%, 20% or even 25%. And with a few lenders, borrowers can even double up their payments.
2) Can I make lump sum payments?
Most mortgages also offer the possibility to make lump sum payments, usually between 10% and 25% of the initial amount, each year. Some lenders allow prepayments only once a year or on the anniversary date, while others have no restrictions.
3) What will be the amount of the guarantee?
More and more, financial institutions take a mortgage up to 125% of the property value (collateral mortgage (umbrella)), regardless of the loan amount. This will allow you to increase your credit, along the way, without having to return to the notary. On the other hand, if the bank refuses to lend you more because your credit file has deteriorated, for example, you won't be able to obtain a second mortgage elsewhere. You'll be trapped.
4) How are penalties calculated?
Divorce, loss of job, moving… life changes in five years. To cancel your mortgage before the end of the term, you will have to pay a penalty of thousands of dollars. Find out about the calculation method and ask for a concrete example of the amount payable. Penalties were so problematic and hidden that the Government of Canada has forced the lenders to provide this information clearly by telephone, on the Internet and even on the deed of loan. Warning: some loans have no way out. It is impossible to pay out the loan before the end of the term.
5) Will I be able to transfer my mortgage?
Even at the end of the term, many mortgages are difficult to move. If another lender offers a better rate, you won't be able to transfer your loan by subrogation. You will have to refinance and get the maximum equity of 80% of your property value through a notarized transaction, which is simply not possible if there is not enough equity on your property. You will then be handcuffed to your bank.
Start negotiating or contact your broker at least 6 months before the end of your term. And above all, don't forget that if you don't exercise your right to shop your mortgage renewal, how can you benefit from a better offer and enjoy a better financial situation for you and your family?
Don't miss any of our email alerts… sign up for the « Plani-Info » newsletter today ! Feel free to share this article with family, friends, and co-workers !
The content of this website is protected by copyright which is the exclusive property of Mortgage Planners – Mortgage Brokering Firm.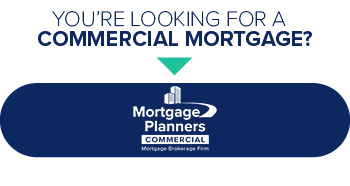 Request for submission
Mortgage Calculator