A place for your kids to live through university: Better to buy or rent?
With the high cost of rent, especially in Quebec City and Montreal, more and more parents are buying condos for their kids to live in while they're at school. After all, they could probably sell it for a profit down the road. But is buying always the best option?
Why buy versus rent?
Living in residence or sharing an apartment with strangers doesn't always appeal to students or provide peace of mind for parents. That's why some parents choose to buy a condo. That way they know their child will have a decent place to stay while they're at school.
Other parents just want to help their kids out now, when they need it, versus leaving an inheritance later.
An investment?
For a property to be a worthwhile investment, you need to hang onto it for at least 10 to 15 years. However, there's no guarantee that all your kids will go to school in the same city or that the oldest won't drop out after the first year or go study abroad.
Another way to make your purchase worthwhile is to rent out the unit once your kids are done school.
A gift?
Not everyone can give their kids an all-expenses-paid condo! But a lot of parents want to help their kids buy their first home or get them into the real estate market early. Often they'll cover the down payment with the agreement that the kids will pay the mortgage.
Some parents own a condo and allow their kids to stay there free or for minimal rent.
In other cases, the parents and kids could even be co-owners and co-borrowers.
How much does it really cost?
While monthly mortgage payments may not cost any more than rent, there are lots of other costs that go along with buying a condo. It's important to take all these expenses into account so you can make an informed decision.
WHEN YOU BUY IT
Down payment
Mortgage loan insurance if the down payment is less than 20%
Home inspection
Notary fees
Transfer fees (also called the welcome tax)
GST and PST if the unit is in a new building
Renovations if it's a resale condo
WHILE YOU OWN IT
Municipal and school taxes
Condo fees
Upkeep
Insurance
Mortgage interest
WHEN YOU SELL IT
Real estate commission
Notary fees
Capital gains tax if the condo is in your name
Before you buy a second home, talk to an expert who can explain all the tax laws surrounding this kind of transaction. Some good advice will go a long way to helping you make the right decision, not only for your kids but also for your financial security.
The content of this website is protected by copyright which is the exclusive property of Mortgage Planners – Mortgage Brokering Firm.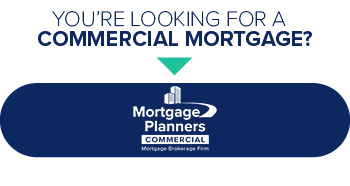 Request for submission
Mortgage Calculator