Good or bad debt?
What is a good debt? What is a bad debt? Knowing the difference between the two will make it easier to manage your debts and reduce their burden.
A debt by any other name…
No one can escape it; no matter the amount of a debt, you must pay it back.
Good debt
A good debt is an investment that will grow in value in the months and years ahead. Buying a house or land, investing in stocks, a student loan, borrowing to make an RRSP contribution… These are all examples of a good debt.
In short, a good debt will allow you to possess an asset once fully paid off.
Bad debt
Credit cards are considered a bad debt unless you pay the balance in full each month before the due date. Taking 6 months to pay for a trip down south purchased with a credit card is a bad debt. When your refrigerator dies and you decide to replace all your appliances with matching ones: another bad debt. Buying a luxury car when your budget only allows for a compact car, yet another bad debt.
In short, a bad debt is anything costing a lot of money in interest charges.
Consequences of accumulating bad debts
Did you know that accumulating personal loans, credit cards and line of credit debt could adversely affect a mortgage loan application? As a matter of fact, this may cause a negative effect on your personal credit rating (credit score).
For most people, buying a home is the most important purchase of their lives. Before lending you that kind of money, financial institutions will want to ensure that you have the capacity to repay this substantial debt. To do this, they look at your current debts, your income and your personal credit rating. If your credit file shows an inability to pay, your mortgage loan will be refused.
Acquiring or maintaining healthy habits
Simple actions and a bit of good will is all you need to restore your financial situation.
Focus your efforts to pay off your bad debts as soon as possible. This way, you will cease to accumulate debts and interests.
Avoid unnecessary spending. Do you really need to buy the new iPhone or that 20th pair of shoes?
Beware of "buy now, pay later" offers, as you will have to pay significant interests when the time comes to start paying back.
Automate your savings. Forecast them, just as you would do with an expense in your budget.
Live a simpler lifestyle than what your budget allows you to.
Buy used items whenever possible.
Reach out to a financial security adviser and a mortgage broker for guidance.
Need additional advice? Be sure to check with your mortgage broker.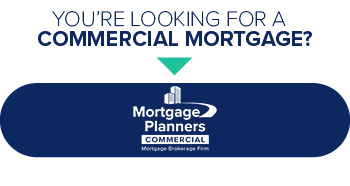 Request for submission
Mortgage Calculator