The 10-point case for working with a mortgage broker.
1. Get expert advice on your financial options. Because we are independent mortgage brokers, we are not tied to a specific product range or a particular lender. Our only goal is to help you secure the best financing possible for your property. First, we take the time to get to know you and then work with you to define your property ownership objectives. Our solutions are based on the mortgage products that suit your needs. Together, we then decide on the best approach to reach your objectives.
2. All your purchases in one spot saves you time. Isn't it better to devote your time to finding your dream home instead of spending it organizing and meeting with different competing mortgage lenders? We facilitate your mortgage shopping because we are in constant contact with dozens of lenders.
3. We do the negotiating for you. Many are reluctant to negotiate their loan directly with their bank. The daily role of the broker is to negotiate mortgage loans on behalf of prospective buyers. Our in-depth knowledge of the market enables us to obtain competitive interest rates and very advantageous conditions.
4. More choice means more competitive rates for you. Because we have access to an important network of Canadian lenders, we increase your lending options. We are always tracking the conditions offered by credit unions and cooperatives, trust companies, as well as traditional lenders. Also, if your down payment is less than 20% of the price of the property, we can help you with the insurance and other related questions before your closing date.
5. Get the best rates and terms. You can continue shopping for your mortgage even if your financial institution has already approved your loan. We will try to see if an alternative solution can answer your needs better.
6. Access to offers with plus-value. A lot of banks and financial institutions are looking for your business. In fact, they often offer certain incentives such as loyalty points, discounts on furniture or household appliances, among others, to creditworthy customers. We can determine which of these offers is the most beneficial to you and make sure you receive all the advantages to which you are entitled.
7. We don't waste any time! We work from day one until the closing date is set. Our mission is to make sure your transaction goes through in a timely fashion and, above all, meets with your satisfaction.
8. Get trustworthy professional advice. Whether it be about mortgage loans or rates, the housing market or any other related subject, our advice, based on our lengthy experience, remains straightforward and easy to understand. We will inform you of the different mortgage terms and conditions available so you can make enlightened decisions with confidence.
9. At no cost to you. There are absolutely no fees whatsoever for our typical residential mortgage transactions. We are able to offer you cost-free services because, as with many other professionals such as insurance brokers, we receive broker fees from the lender when we refer reliable creditworthy customers to them. Everything is done following recognized standards that apply to our entire industry. So the focus is on YOU the client.
10. We are always ready to help. We are always available even if you have already filled out all the documents and signed your mortgage loan. Perhaps you might seek advice or wish to discuss your future needs? Don't hesitate to contact us! We are happy to be of assistance whenever you may need it.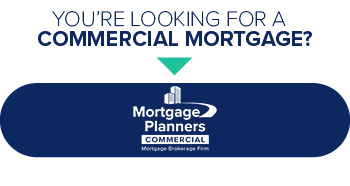 Request for submission
Mortgage Calculator